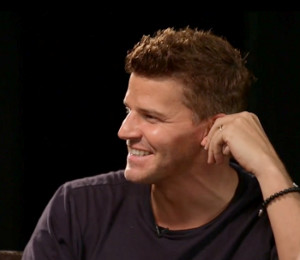 David Boreanaz (Bones), Stephen Amell (Arrow), Joshua Jackson (Fringe), Ginnifer Goodwin (Once Upon a Time), Jennifer Carpenter (Dexter) and Lucy Liu (Elementary) share the secret ups and downs of working in genre TV, from children named after them to fears of being attacked.
David talks about fans gifting him socks because of Booth's propensity to wear crazy socks, how he thinks Bones should end, and a horrific commercial audition from his past.
Read the entire interview and see the video on The Hollywood Reporter.