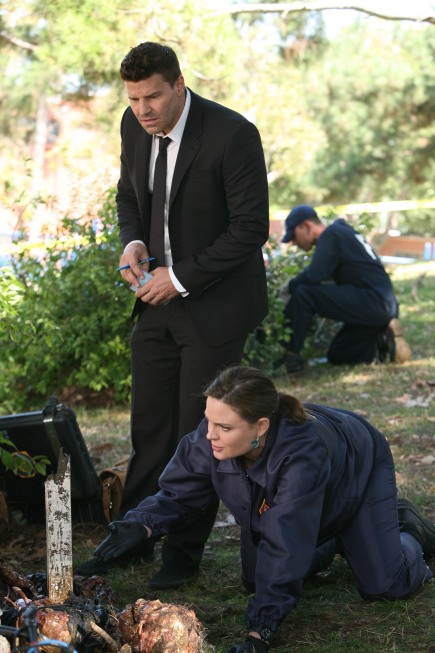 Nominations for the 64th Primetime Emmy Awards were announced today by the Academy of Television Arts & Sciences from the Leonard H. Goldenson Theatre in the NoHo Arts District, California.
The Bones episode "The Twist In The Twister" is nominated in the category Outstanding Special Visual Effects In A Supporting Role. The other nominated in that category include Boardwalk Empire "Georgia Peaches," The Borgias "The Choice," Breaking Bad "Face Off," Hemingway & Gellhorn, and Touch "Pilot."
Red Carpet arrivals and ceremonies for the 64th Primetime Emmy Awards will air live from the NOKIA Theatre L.A. LIVE on Sunday, September 23rd at 7pm EDT on the ABC Network. This year's telecast will be hosted by Jimmy Kimmel.
Bones was first eligible for nomination in 2006 and has since received 2 nominations but has yet to garner a win.
Source: Emmys