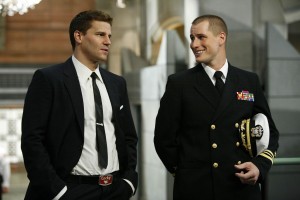 Seems only fitting Brendan Fehr should be cast in Roswell FM considering it was his role as Michael Guerin in 61 episodes of Roswell (1999-2002) that catapulted his career.
He has since portrayed Dan Cooper on CSI:Miami, Jack Stanton on Samurai Girl and Jared Booth on Bones. If you don't blink, you can catch a glimpse of him in X-Men: First Class as a Navel Communications Officer.
Roswell FM is a lighthearted story about a Jay Rathbone (Brendan Fehr) deciding between his dream job hosting a quirky, UFO-themed talk show in Roswell, and helping his nephew pay for college. He is surrounded by a group of eccentric characters at the radio station, including the object of his affections, Lacey Del Rio (Mirelly Taylor).
The series also stars Mirelly Taylor as love interest Lacey Del Rio (Isabella on Lost) and Jason London (Booby on Wildfire) as buddy Kurt Buzlerd.
Shooting begins July 25 in Roswell, New Mexico.