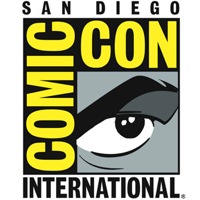 Twentieth Century Fox Television is making a big showing at San Diego Comic Con this year with no less than 13 shows attending. Booth and Brennan will represent Bones on Friday, July 22, 2011. David Boreanaz and Emily Deschanel, exec producers Hart Hanson and Stephen Nathan, plus cast members of The Finder will be on hand for a little Q&A.
Expect exceptional fan interest in Brennan's pending pregnancy and future relationship with Booth, along with many inquiries about Deschanel's real-life pregnancy and pending bundle of joy.
On twitter, TJ Thyne also expressed interest in attending but it was unclear if he was a fan or wanted to be on the panel.
So, this phenomenon known as Comic-con 2011..how does one go about scoring a ticket or an invite? It's long time I check this party out! :0)
Source: TV Line