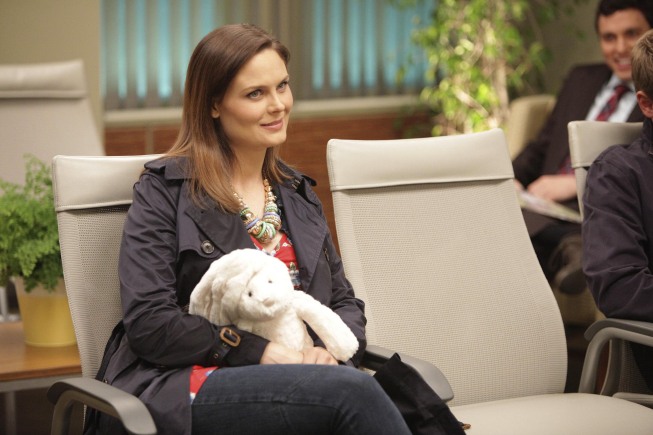 Emily Deschanel and husband David Hornsby welcomed their highly anticipated bundle of joy, a baby boy they've named Henry Hornsby. The news of the birth was first brought to light with an vague tweet from Bones co-star T.J. Thyne saying "CONGRATULATIONS EMILY D!!!!"
Emily Deschanel portrays Dr. Temperance Brennan on Bones. Her pregnancy announcement in March lead to some major changes in her television relationship with Seeley Booth, ending Season 6. Bones Season 7 begins with the two expectant parents struggling with their new relationship and the realization they're about to bring a new life into the world while still trying to save the world from murders and killers.
David Hornsby portrays "Rickety Cricket" on the television series It's Always Sunny in Philadelphia. He's also a co-executive producer. Hornsby and Deschanel married in September, 2010.