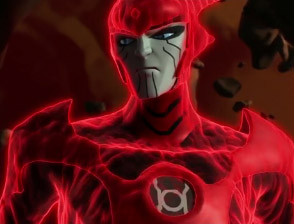 Green Lantern: The Animated Series, featuring the voice talent of Josh Keaton (Hal Jordan) and Robert Englund, is set to debut this Friday on Cartoon Network. Jonathan Adams will voice Red Lantern leader Atrocitus.
Read more on Daily Blam with photos and video clips.
Jonathan Adams portrayed Dr. Daniel Goodman, administrator of Jeffersonian Forensic Anthropology Unit in Bones Season 1 and was replaced by Dr. Camille Saroyan (Tamera Taylor).