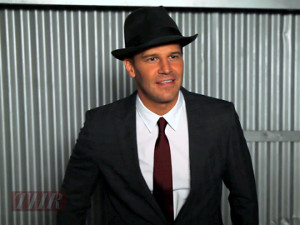 Jennifer Carpenter (Dexter), Ginnifer Goodwin (Once Upon a Time) , Joshua Jackson (Fringe), Stephen Amell (Arrow), Lucy Liu (Elementary) and David Boreanaz (Bones) talk costumes and fans at the annual San Diego Comic Con.
The six gathered on a Monday in late June at Milk Studios in Hollywood to step into new roles as private eyes from a 1950s noir photo shoot for The Hollywood Reporter's Comic-Con roundtable.
Watch the behind the scenes footage and see which of the six has never seen Star Wars, who's still obsessed with Princess Leia and more fun from the shoot.
Source: Hollywood Reporter