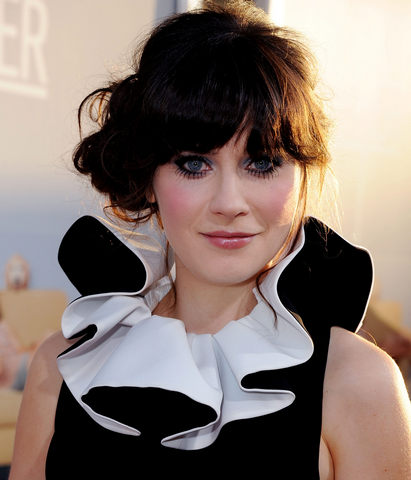 Is Zooey Deschanel's new found success too much for her own good? After two years of marriage, Zooey Deschanel and Ben Gibbard have separated. A source says "It was mutual and amicable."
Zooey's hit comedy, The New Girl, has been picked up by FOX and her She & Him Christmas Album was just released. She had a role in Our Idiot Brother and worked on the soundtrack for Winnie The Pooh. We're also seeing more of her hosting events and award ceremonies. What's next for this perky hipster?
Meanwhile, Ben Gibbard continues to front Death Cab for Cutie, having released their latest album, Codes And Keys, in May of this year.
Source: US Weekly